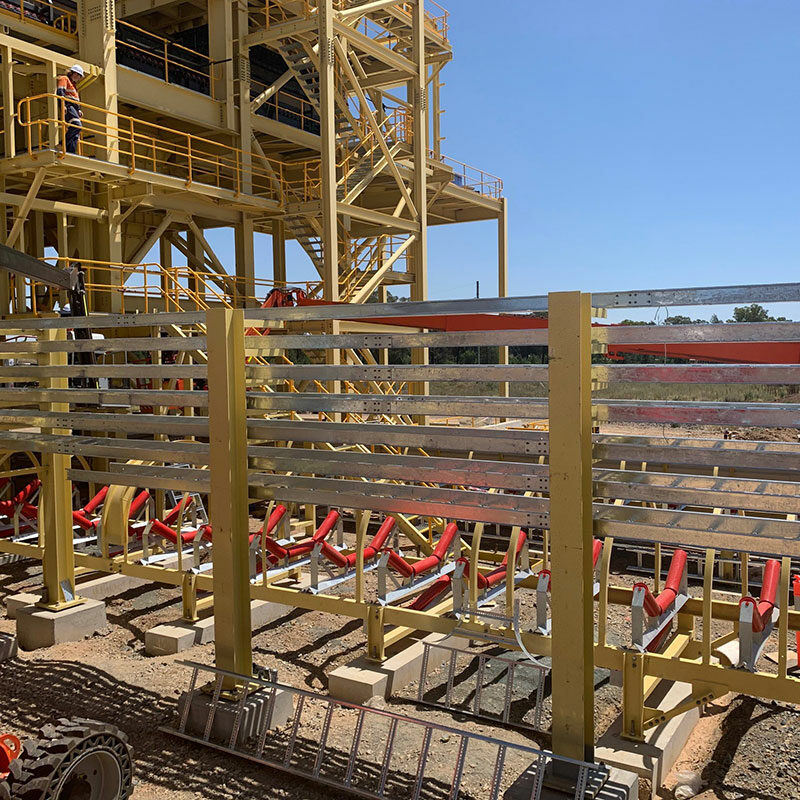 CMOC – North Parkes Secondary Crusher Installation
CMOC North Parkes is undergoing their largest expansion project in 20 years. JTMEC was awarded the electrical installation component of the Secondary Crusher works project on the surface.
This project involved the E&I installation of a dual crushing circuit with surge bins, feed conveyors and discharge conveyors, as well as SAG mill upgrades, flotation upgrades, thickening upgrades, water infrastructure upgrades and HV infrastructure upgrades.
This project took up to 40 electricians day and night working 12 hour shifts to hit the required timeframes.